AFOSR Awards Francesca Cavallo $1.7M Grant
September 1, 2022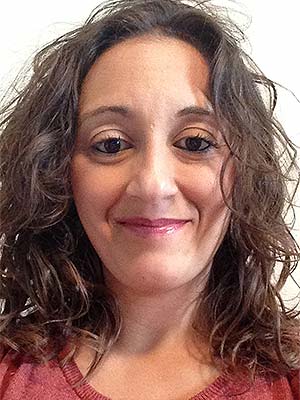 ECE and CHTM Asst. Prof. Francesca Cavallo received a $1.7 M grant from the U.S. Air Force Office of Scientific Research to establish a novel technological pathway for scaling vacuum electronic devices into the THz range.
The project, entitled "Self-winding Helices as Slow-Wave Structures for Millimeter-through-THz Vacuum Electronic Devices," is set to start on June 15th and will go on for three years.
Cavallo aims to establish a radically new concept for the realization of helical slow-wave structures that operate between 0.1 and 10 THz. The approach to miniaturizing slow-wave structures for application beyond the microwave range relies on guided self-assembly of metal nanomembranes into scalable helices with a microscale diameter. 
These miniature helices will be crucial in enabling transformative advances to realize low-weight, reliable, and affordable vacuum electronic devices that provide high field strength at THz frequencies. As lower-cost, miniaturized, and high-power-density THz sources will become available, practical defense, commercial, and industrial applications of THz radiation will be increasingly realizable. 
These applications include high-spatial-resolution radar and imaging systems, communication with high data rates, secure wireless communication through broadband mobile-on-the-move technologies using both terrestrial and satellite units, and stand-off identification of weapons and explosives.
The research is a synergistic theoretical, computational, and experimental aiming to understand the fundamental process-structure-property relationships in self-winding slow-wave structures and their structure.
In addition, Cavallo will address important technological challenges, i.e., the scalable fabrication of helical slow-wave structures for millimeter-through-THz traveling-wave tube amplifiers and a shortage of fixturing and test equipment for on-wafer rapid evaluation of helical waveguides at millimeter-through-THz frequencies.
The majority of the work will be carried out at the University of New Mexico, with some collaboration with Dan van der Weide and Max Lagally at the University of Wisconsin-Madison.