Jane Lehr Wins Grant to Develop Hazard Inspection Drone
June 1, 2022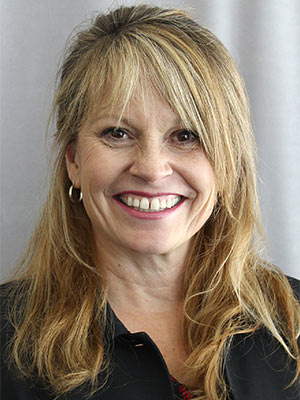 ECE Professor Jane Lehr was recently awarded a grant from the Alpha Foundation to develop a hazard inspection drone that is safe to operate in underground mining environments.  
The project "Demonstration of an intrinsically safe drone propulsion system for underground mining applications" spans multiple institutions including UNM, New Mexico Tech, and the University of Texas at Arlington (UTA). 
According to the proposal, the goal is to develop a battery for a drone to be used in mines and caves that will not cause any sparking, which can be especially dangerous in areas filled with hazardous gases.
"Subterranean environments have both conventional and unique hazards. Notably, trapped gases introduce a confined space hazard and many have an explosive potential. A drone specifically designed to operate in this inherently hazardous environment would yield increased safety by preventing accidents as well as enhancing rescue operations," Lehr said.
Currently, she said drones are not used in mines because of the risks associated with the potential for sparking. Additionally, conventional methods to address this would increase the weight and inhibit the drone's ability to fly, while the rough terrain makes land-based drones unsuitable.     
"Applying high voltage engineering to prevent sparks from occurring is a new challenge," Lehr said. "The housing of the drone can hold electrostatic charge which is an issue as the cave or mine can contain explosive dust. And the propellers may act as a catalyst in a phenomenon that is not well understood." 
Lehr, whose research interests include high voltage engineering, custom power conditioning, and the physics and application of nonequilibrium electrical discharges, said she was brought on to the project to help develop a mine-safe powertrain. These are the electro-mechanical components that power the propeller on the drone from within.
Realizing the considerable concerns regarding the battery, she recommended Prof. David Wetz of UTA be included.
"David has designed and tested high energy batteries and safety enclosures for the Navy. This expertise is directly relevant for this drone project – but on a much smaller scale."
Lehr said the UNM tasks involve the motors and electronic controls which also have a possibility of sparking.
"It is better if we can make them intrinsically safe but barring that we can include them in an explosion-proof enclosure so that it is permissible. In that case, the motors must be isolated from the propellers yet remain within the enclosure so we are considering magnetic couplings."
Lehr said the long-term goal is to create a prototype to be approved by the Mining Safety Hazard Association (MSHA) to make mine work safer for all involved. Additionally, she said this technology can be applied to help rescue crews– as visually obscure places like caves and mines can be very dangerous to navigate without the help of technology.
In terms of what attracted Lehr to the project, she credits her colleagues from New Mexico Tech who "are young and enthusiastic professors who stress the importance of this project" and the idea of creating technology that will benefit humanity as a whole.
"Mines, tunnels, and caves can go from benign to extremely hazardous in an instant. I keep a photo of the boys trapped in the Tham Luang cave because of flash flooding in 2018 which spurred an international rescue in my project folder as an inspiration. A drone could have enhanced the search and minimized the danger for the rescue workers – and that is a worthwhile endeavor," Lehr said.

Many thanks to Advance at UNM for sharing this story