ECE Shines as SOE Annual Award Winners are Announced!
April 15, 2021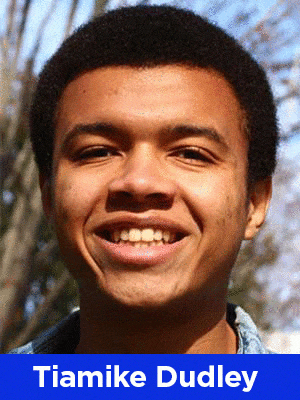 The School of Engineering published the winners of its Annual Awards on April 26. Students and Faculty from the ECE Department were featured as big winners in this time-honored, friendly competition.
"This year, due to the pandemic, there will be no actual event, but there will definitely be recognition of our amazing award winners!" said April Davidson, Academic Operations Officer at SOE.
"We'll be creating a downloadable awards program and website to showcase our winners!" continued Davidson. "That url will be coming soon, and will be at the School of Engineering site: http://engineering.unm.edu/."
Outstanding student award winners are chosen by committees of faculty within each academic department.
The winners from ECE are as follows:
Outstanding Sophomore – Tiamike Dudley
Outstanding Junior — Clarizza Morales Chacon
Outstanding Senior — Alexander Glick
Outstanding Graduate Student — Tohid Khalili
Outstanding Faculty award winners are selected by past faculty award winners, from a pool of faculty who have been nominated by their Department Chair. They must prepare in-depth nomination packets as they are evaluated based on their record of achievement in their career.
The ECE Department is proud to announce that the Junior Faculty Teaching Excellence Award was won by one of our own: Be sure to congratulate Dr. Ali Bidram on winning this year's prestigious honor!
And join SOE and ECE in congratulating all of this year's exceptional winners!