Are You Hungry? Lobo Food Pantry Can Help
Are You Hungry? Lobo Food Pantry Can Help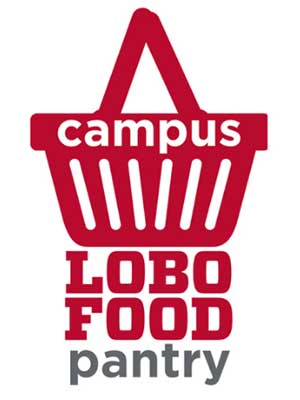 The Lobo Food Pantry has a goal to eliminate hunger as a barrier to UNM student success: They want students to focus their best energy on their educational experience, not on finding their next meal.
Located in the ground floor of the Student Union Building, the Campus Lobo Food Pantry primarily offers students shelf-stable, non-perishable food items and plans students fresh produce on a more regular basis.
Free to all currently enrolled UNM students, students will have an opportunity to fill a basket with grocery offerings of their choice and must weigh the basket for final checkout. 
Students are required to sign a waiver for the semester and provide general identifying information (name, email, UNM ID number) when visiting the pantry in order to help us track the number of visits they use each month. The daily limit is either a full basket or 10.0 lbs., whichever the students meets first.
For more info, please refer to the updated, official flyer below.