Sikeridis Talk Beats The Clock on Shutdown
March 12, 2020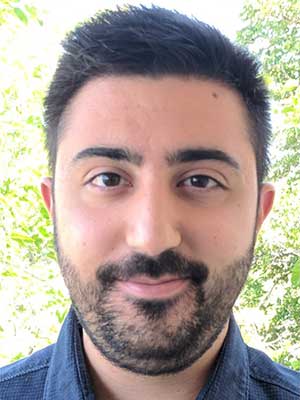 ECE student Dimitrios Sikeridis delivered a talk on Feb 26 at The Network and Distributed System Security Symposium in San Diego.
Entitled "Post-Quantum Authentication in TLS 1.3: A Performance Study," the talk was based on a paper that Mr Sikeridis coauthored with Panos Kampanakis from Cisco Systems and ECE Chair Michael Devetsikiotis. Please click this sentence to view the paper. 
The presentation detailed the integration and performance evaluation of quantum-resistant authentication in encrypted tunneling protocols under realistic network conditions.    
It also proposed novel mechanisms to reduce connection establishment latency and showcased promising results concerning the future adoption of post-quantum signature algorithms by the US National Institute of Standards and Technology (NIST).    
This Symposium took place about a month before the nationwide KOVID-19 shutdown began and the NDSS staff took appropriate precautions to provide a safe and healthy environment for attendees. Click here to learn more about NDSS.
And click here to read a related post from Cisco Blogs written by Panos Kampanakis. 
A video of Mr. Sikeridis' talk can be viewed below: