Schamiloglu appointed Special Assistant to the Provost for Laboratory Relations
July 2, 2018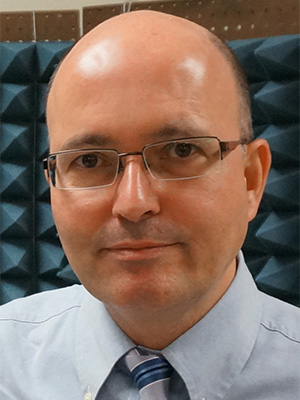 Provost Chaouki Abdallah announced the appointment of Edl Schamiloglu, Distinguished Professor of Electrical and Computer Engineering and associate dean for Research in the School of Engineering, as the Special Assistant to the Provost for Laboratory Relations effective July 1, 2018.
During the 12-month appointment, Schamiloglu will maintain his current faculty and administrative roles. He replaces Joe Cecchi, former dean of the UNM School of Engineering, who took on the role in 2015 and retired in 2017.
The appointment underscores the importance of UNM's relationship with New Mexico's National Laboratories including Sandia and Los Alamos National Labs, and the Air Force Research Laboratory. Schamiloglu will act as a liaison between UNM and the three Laboratories, provide updates to the provost and others on campus, and organize regular meetings between UNM faculty and Laboratory personnel, among other duties.
"Edl has an extensive background in research and developing partnerships with the national labs," said Abdallah. "I look forward to his assuming this important leadership role."  
Schamiloglu has been a faculty member at UNM since 1988. His research in electromagnetics has formed the basis for two books, as well as more than 145 refereed journal articles and eight patents. He has been PI on over $43 million of research funding at UNM. He has been a Fellow of the Institute of Electrical and Electronics Engineers (IEEE) since 2002. He was selected as a UNM Academic Leadership Fellow from 2013-2015.
Additionally, his work has earned him a number of recognitions and awards, including several UNM.STC Creativity Awards, the 2013 IEEE Nuclear and Plasma Sciences Society's Richard F. Shea Distinguished Member Award, and the 2015 IEEE NPSS PPST Peter Haas Award. He serves on the External Review Board for Sandia National Laboratories' Radiation Effects/High Energy Density Science Foundation
"I am honored that Provost Abdallah asked me to fill this important position and I look forward to working with him in July and during the transition to an interim provost," Schamiloglu said. "On a personal note, Chaouki and I both came to UNM in 1988 to the ECE Department, I in January and he in August. We went through a lot as we tried to strive for excellence, first in the ECE Department, then in the School of Engineering, and then at UNM campus-wide. I wish him the best at Georgia Tech. My colleagues and I will miss him at UNM."