SNL/ECE Team Will Race Autonomous Car
June 1, 2016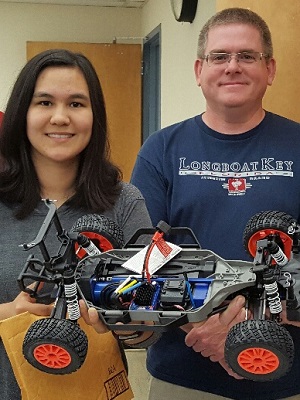 Sandia National Labs and ECE announced the formation of a joint student team to participate in "F1/10," an autonomous car racing competition that will take place in Pittsburg this October.  

An autonomous vehicle is a computer-controlled car that can drive itself.


F1/10 participants design, build and test an autonomous 1/10th scale F1 race car that can reach speeds over 40mph. The students learn about perception, planning, and control for autonomous navigation.

"The team is composed of representatives from the UNM ECE MARHES lab and the Robotics Research and Development department at SNL. The team is jointly supported by both organizations," said ECE Prof. Rafael Fierro.

The competition will be held during the Embedded Systems Week in Pittsburg, PA on October 2-7, 2016.

Please click this link to visit the F1/10 website.