ECE Partners with ASM to Foster Entrepreneurs
January 30, 2016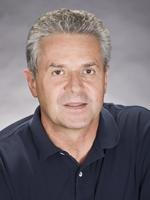 ECE Professor and Associate Dean of Engineering for International Programs, Ramiro Jordan, announced a program that will link the School of Engineering (SOE) with UNM's Anderson School of Management (ASM). The goal is to begin the program this fall.
"In a nutshell, the program uses the existing structure of MS and PhD programs in Engineering for these new joint programs," said Jordan. "It is imperative that UNM deploys a program that links the engineering and management schools at UNM through an interdisciplinary MS and a PhD program in Technology and Engineering Management.
The program will be governed by the faculty of both schools and managed by the deans of the schools and a PhD program director. 
"The internationalization plan of SOE in partnership with ASM will make this Entrepreneurship and Technology Management program (ETM) highly attractive to partner with foreign academic institutions and create double degrees," said Jordan.