Scholarships & Internships
Scholarships & Internships
Resources for minority students
The Center for School, College & Career Resources would like you to learn about their services which are geared to helping you reach your education and career goals. Explore Engineering Scholarships by clicking these words. Computer Science Scholarships can be found by clicking this link. Financial Aid for STEM students can be found by clicking these words. Scholarships and Resources for Women in STEM will be found by clicking these words.  Finally, Financial Aid and Resources for Girls in Computer Science are linked to these words.
DOE NNSA Laboratory Residency Graduate Fellowship
NNSA has a graduate fellowship – Stewardship Science Graduate Fellowship – administered by the Krell Institute. The link is https://www.krellinst.org/lrgf/. The 2018-2019 online application for the Laboratory Residency Graduate Fellowship (LRGF) is open, with submissions due Wednesday, March 14, 2018. Areas this application are sought in: Pulsed power science and engineering • Radiation magneto-hydrodynamics/nuclear astrophysics •  Atomic physics and visible/UV/X-ray spectroscopy •  Dynamic materials/shock physics •  Accelerator design. That fellowships objective is encouraging training of scientists to students whose study is accompanied by work experience at the NNSA labs – Sandia, LANL, LLNL, or Nevada National Security Site.
Ronald E. McNair Scholars Program
The application for our 2018-19 McNair and Research Opportunity Program (ROP) cohorts opened Feb. 1 at mcnair.unm.edu. The priority deadline is April 15. Undergraduate students with at least 60 credits by Fall 2018 and a 3.0 cumulative GPA are encouraged to apply. Other eligibility requirements are listed on the application. Students in the program receive faculty guidance for their research projects, a summer research stipend of up to $2800, paid travel opportunities, and monthly seminars and intensive advisement designed to prepare students for research and graduate school. Other benefits are listed on the mcnair.unm.edu website. For questions about the program, please call 277-5491 or email mcnair@unm.edu.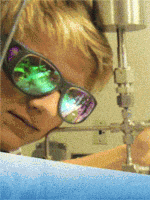 The Office of Admissions along with the Office of Financial Aid administers the majority of Scholarships at the University of New Mexico. Scholarship awards and selection processes are subject to change. Scholarships are traditionally known as merit-based, and a competitive process usually accompanies the activities surrounding selection and monitoring of the various programs. Major responsibilities and duties within the scholarship structure deal with the formation of student programs and the administration of these programs.
The ECE Department gives out over $10,000 in scholarship awards each year. Students can apply for ECE Departmental scholarships through the School of Engineering. Once students have applied through the School of Engineering, applications will be sent to the ECE Department for review. Applications are available in the spring. Visit the SOE website for more information and to apply.
PNM is trying to fill two engineering positions beginning June/July 2018 and two additional positions in January 2019. These are regular full-time job opportunities, not temporary internships. PNM is looking for candidates with a bachelor's degree. For more information on these jobs and how to apply, please click these words!
Student Internships at Los Alamos National Laboratory
Explore the multiple dimensions of a career at Los Alamos Lab: work with the best minds on the planet in an inclusive environment that is rich in intellectual vitality and opportunities for growth. Explore the LANL website by clicking this sentence! Be sure to check out their undergraduate and graduate programs and put your future into overdrive!
Sandia National Labs Offers Internships & Co-ops!
Each year, Sandia welcomes students from around the country — from those in their final years of high school to researchers obtaining PhDs — to work in a variety of technical and business positions. Interns work on real-world, challenging projects to contribute to critical national goals. Please click this sentence to view SNL's portal to your new future!
Air Force Research Laboratory Internships Will Re-Open their Portal in May
The New Mexico Air Force Research Laboratory offers competitive and challenging internships. Although the January 16 deadline has passed, you can study their website and prepare for future opportunities by clicking here. Please note: The next round of applications will be accepted from May-August 2018. Click here for more information!
UNM EE Students Are Eligible for 3% Loans!
All students, including Freshman, are eligible for access to this loan 3% loan money but Juniors and Seniors will get priority. This is a special low-rate loan (3% PER ANNUM accruing upon commencement of Repayment period). A student must be full time at the time of receiving the loan and must have a FAFSA on file with UNM financial aid (paper FAFSA OR online FAFSA for 2017-2018). Students are eligible for up to $7,000 per academic year (based on unmet need). The loan is payable six months after the student graduates or ceases to pursue full-time enrollment. For more information, please contact Elsa M. Castillo, Scholarship Manager at (505) 277-5064 or email her at  elsac@unm.edu. These loans originate from a 1992 endowment that was dedicated to EE majors. Please click this sentence for more information about scholarships that originate from UNM's School of Engineering.
Guide to Securing Your College Student's Credit Future
Please click these words to view a guide that empowers parents to help their college students transition to the real world by avoiding credit pitfalls and developing solid financial habits that will set them up for success. And click these words to download a guide that is useful for parents who don't feel qualified to teach their children credit-related concepts. Our friends at Reviews.com have contacted us and write, "We're trying to raise awareness around the barriers that hinder students from pursuing their college education....We spent over 200 hours researching 17 of the most popular scholarship search platforms that are currently available. We analyzed and audited them using five core metrics to identify key functionality, research tools, and useful student resources." Please click this sentence to view their findings!
Postdoc Research at Hamad bin Khalifa University, Doha, Qatar
A Post-Doctoral Fellow (PDF) position in the Information and Computing Technologies Division at the College of Science and Engineering, Hamad Bin Khalifa University (HBKU) is open for hiring immediately in the areas of wireless communication, signal processing, and machine learning. The initial term of the PDF position is for 1 year, with possibility of renewal, based on mutual interest. The successful candidate will work under the guidance of Dr. Marwa Qaraqe. Please click this sentence for more information.
$600 Student Travel Grants Available to Students!
Have you ever wanted to attend a professional or academic conference? Do you have a paper you would like to present at a national meeting? Would you like to expand your networking opportunities? Are the travel expenses too costly? Then, S-CAP program is for you! Please click this sentence for more information!
The Society of Women Engineers Wants to Help You!

The Society of Women Engineers (SWE) supports bachelor and graduate students are are preparing for careers in engineering. In 2015, SWE disbursed approximately 220 new and renewed scholarships valued at more than $660,000. Please click this sentence to learn more about SWE and what they might be able to do for you!
IEEE Has Money to Help You With Your Educational Goals! 
IEEE Scholarships, Grants and Fellowships: IEEE is the world's largest professional association for the advancement of technology and they have a soft spot in their hearts for up-and-coming students (especially if they are members of IEEE. Click on this sentence to learn more about the opportunities they have to offer you!
Sandia National Laboratories Internships, Fellowships and Postdoctoral Positions
Sandia National Laboratories Has Many Outstanding Opportunities for Internships, Fellowships, and Postdoctoral Positions! Click this sentence to be transported to their career center!
NSF Scholarships
Funded through a grant from the National Science Foundation (NSF), the UNM Science, Technology, Engineering, and Mathematics Scholarship Program (S-STEM) started in Spring 2007. S-STEM is an extension of the former Computer Science, Engineering, and Mathematics Scholarship (CSEMS) Program to include additional science fields. Applications are available every year from April 1 to July 1.
Undergraduate Library Research Awards
University Libraries is debuting an Undergraduate Library Research Award this spring to recognize excellence in undergraduate research that incorporates the use of University Libraries resources and demonstrates sophisticated information literacy skills. Student award winners receive a cash prize ($500-1st place, $200-2nd place, $200-3rd place) and recognition of their efforts. Applications are due Monday, Feb. 12. Two sessions (Wednesday, Jan. 24 from 10-11 a.m. in the Fine Arts & Design Library classroom; and Tuesday, Feb. 6 from 4-5 p.m. in Zimmerman Library, room 254) will be held to answer questions and assist students with the application process. Our Hulsman Award webpage has additional information. Students may also contactugresearchaward@unm.edu with any questions.