Job Connection
(Note: UNM Faculty Jobs and Academic Positions Available Outside of UNM can be found by clicking these words.)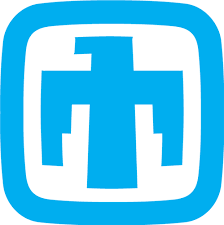 Our friends at Sandia National Laboratories are looking for an Intern to become a part of their Water Power Technologies group. This looks like a great opportunity for those who are seeking "Challenging work with amazing impact that contributes to security, peace, and freedom worldwide." For more information, please follow this link and press the little green button in the right-hand corner to apply! Want to talk to somebody "on the inside" about this particular situation? Send Ryan Coe, PhD an e-mail at rcoe@sandia.gov and he'll get back to you soon. (...and check out this video to see what Dr. Coe and his team are up to these days!)

The Human MR Imaging Research Laboratory at the University of New Mexico School of Medicine is trying to fill a research assistantship position. The laboratory offers a stimulating and challenging research environment and training in advanced biomedical imaging. This is an excellent opportunity for undergraduate and graduate students in electrical and computer engineering, physics, biomedical engineering, nuclear engineering, or computer science and related fields who are interested in brain imaging research. Please click here to view the official notice. If you think that you're the ECE student they're looking for, then send your application letter, current unofficial transcript and CV to sposse@unm.edu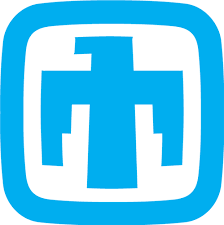 Sandia National Laboratories is seeking an exceptional graduate (MS or PhD) student to aid in the development of Magnetoencephalography systems using optically pumped magnetometers (OPM). They require a BS in Physics, Electrical Engineering, or related fields, experience in more than one of the following areas: electromagnetics, computer control of experiments, mechanical design, magnetoencephalography, atomic physics, diode laser systems, optics, and optical alignment. And you must be currently enrolled in a graduate program. Please click this sentence to view the job offer. Interested students, please contact Dr. Schwindt (pschwin@sandia.gov) and Dr. Borna (aborna@sandia.gov).
The Engineering Student Success Center, located in room 2080 of the Centennial Engineering Center (that big building just west of ECE) wants ECE students to consider applying for the SPSP internship Program. "SPSP" is shorthand for "The New Mexico State-UNM/Private Sector Internship Program SPSP" and it is managed at The School of Engineering by Internship Coordinator Nada Abelhack. Click here to see if you are eligible. And click here to download an application. "Students are welcome to come by my office, or contact me if they have any questions," said Nada. Her phone number is 505-277-1403 and her e-mail is nabdelha@unm.edu. Act now because this program is not available during the summer term. Please click this sentence to check out their Internship opportunities, as well!
An Intern position just opened up at Sandia National Laboratories that might be a perfect fit for one of our ECE students: The official job title is "Intern — Concentrated Solar Technologies R&D Graduate Year Round" and, if you get the job, you'll be working with the SNL National Solar Thermal Test Facility Department! But first you've got to get the job. You can find the official job posting by clicking these words, but if they don't happen to work, search for Job ID 669471 at www.sandia.gov/careers/index.html
Water Power Technologies at Sandia National Laboratories has an opening for an undergraduate ECE student. This will be a year-round intern position and will involve hands on work with electronics, sensors, and motors. The job posting can be found by searching for JOB ID# 669464 at www.sandia.gov/careers or click this link to view the posting. You can learn more about what this organization is doing by clicking these words!
Our friends at Sandia National Laboratories are always looking for qualified creative thinkers to fill their engineering positions. They are eagerly waiting for your job application to appear in their system. And who knows? You may be exactly the person they are looking for! Turn your passion for engineering into a career by visiting https://www.sandia.gov/careers/

Keith Hitz, an advisor at the Office of Career Services, has announced major changes in their searchable online job and internship database. And this is great news for all Lobo job-seekers! Any Lobo can now log onto, and register with, the new and improved database by entering this website: https://app.joinhandshake.com/login or by clicking this link. "After 8 years of working with Symplicity for our online job and internship database, Lobo Career Connection, we have decided to switch partners. We are now partnered with HANDSHAKE," said Hitz. "We are very excited about this new platform and the amount of networking students and employers can do together while using it," said Hitz. Hitz has promised to give ECE an online software "widget" that will provide our students with easy and filtered access to their extensive listings. This "widget" should be active within the next few weeks and will appear on this page. Keep tuned! Any questions regarding the new database can be directed to UNM Career Services at 277-2531.
The Arizona Public Service Company is offering a 14-month training program at its Palo Verde Generating Station with experienced mentors to one motivated Electrical engineer. If they accept you for this position you will become part of their "Legacy Program." Excellent pay and real-world engineering experience are waiting for you at the largest nuclear plant in the United States. The training program begins June 5, so candidates should contact the company as soon as possible. If you're interested in becoming part of the Legacy program, please contact Tony D'Ippolito (Engineering Recruiter) directly at his e-mail address which is Anthony.D'Ippolito@aps.com. "Tony" works Tues-Fri, from 7 am to 5:30 pm mountain standard time: He's a very nice person and he's waiting for you to contact him personally by e-mail today because The Legacy Program is not mentioned in their Help Wanted listings! Please click this sentence to learn more about the APS Legacy Program.
Advanced Optical Technologies is looking for an Optical Engineer. This position requires background in physical optics, including optical and laser metrology, radiometry, and polarization, with experience in computerized data acquisition and instrument control on the LabView platform.  Experience in optical instrument specification, design, build, and test are also relevant. Please click this sentence to learn more about this job opportunity and how to apply!
Click this sentence to apply for temporary and permanent jobs at The University of New Mexico! For firsthand information on why UNM is a great place to work and learn, visit UNM Proud to hear directly from University employees, faculty, students, and alumni. In addition to all the University has to offer, you have the added benefit of living in New Mexico, a land rich with art, history, culture, and outdoor activities, all with a very affordable cost of living. For more about life in New Mexico, visit NewMexicoTrue. Women, minorities, veterans, and individuals with disabilities are encouraged to apply.