Scholarships & Internships
Scholarships & Internships
45+ College Scholarships for Minority Students
"
45+ College Scholarships for Minority Students
" is a collection of current funding opportunities for both undergrad and graduate minority students. The page outlines information on where to find the scholarships and grants, as well as organizes opportunities dedicated to specific demographics, including African Americans, Asian Americans, Latinx students, and several others.
A Listing of Internships . . . 
"A Guide to Finding and Applying to STEM Scholarships" shares tips and suggestions for searching and applying for STEM-based financial aid. Information on where to find scholarships and grants is provided for your readership. 
Abbott Laboratories ♦ Air Force Research Labs ♦ Andeavor ♦ ARES Corporation ♦ AVIATA ♦ Ball Aerospace. ♦ Bohannan Huston, Inc. ♦ Bristol-Myers Squibb ♦ Central Intelligence Agency ♦ CFV Solar Test Laboratory ♦ ConEdison ♦ Consumers Energy ♦ DCMA ♦ DOW ♦ Draper ♦ DUPONT ♦ Exelon ♦ ExxonMobile ♦ Facebook ♦ FCI Constructors of New Mexico ♦ Flintco ♦ Flow Science Inc. ♦ FM Global ♦ HDR Engineering ♦ Henkel ♦ Honeywell ♦ IBM ♦ Ingersoll Rand ♦ Keysight Technologies ♦ Lam Research ♦ LinQuest Corporation ♦ Los Alamos National Laboratory ♦ MATIS ♦ McCarthy Building Companies ♦ NETL ♦ OEHE ♦ PaloVerde ♦ Pfizer ♦ PNM ♦ Procter & Gamble ♦ Sandia National Laboratories ♦ Sherwin Williams ♦ Skorpios Technologies ♦ SPIRIT Aerosystems ♦ The Clorox Company (R&D Internships) ♦ TRANE ♦ Trinity Consultants ♦ Universities Space Research Association ♦ U.S. Cellular ♦ Whirlpool Corporation ♦ WSP USA
Financial Aid Options for Computer Science Students
Our friends at BestColleges.com have reached out to us to tell us about financial aid options for computer science students. These options include loans, scholarships, grants, fellowships, and work-study programs. The qualifications for each type of aid differ, and students should consider variables like interest rates and repayment options to determine the best option for their budget. Please click this sentence to learn more!
NASA Opens Internship Program
NASA has opened its Pathways internship application period. Feel free to share this link with the undergraduate community. The Pathways Program provides a path to becoming a civil servant for NASA and the United States government. Civil servant positions are very stable, have great benefits, and are a way to serve our country outside of military service. Begin your journey by visiting https://www.nasa.gov/careers/pathways and
https://www.usajobs.gov/Search/Results?d=NN&a=NN10&a=NN00&p=1&r=25&k=student%20trainee
Questions? Andrew Rechenberg is a civil servant at NASA and has gone through the USAJobs application process several times. You can contact him at arechenberg@unm.edu
The National & International Scholarships and Fellowships Office provides UNM students with merit-based scholarship and fellowship opportunities. We hope this website will help your search for national and international scholarship competitions that meet your academic, career, and personal aspirations. The nationally competitive scholarships are listed on our Scholarships page. We encourage you to investigate potential opportunities as early as possible so that you can start building a compelling application. If you have any questions and need any assistance, please contact Kiyoko Simmons at (505) 277-0428 or via nisf@unm.edu. The NISF office is located at UNM Honors College Room 30 (Lower Level of Student Health & Counseling).
The McNair Scholars and the Research Opportunity Programs (ROP) are currently seeking applicants for their 2020-2021 cohorts. These programs offer eligible students the opportunity to conduct faculty-mentored research and travel opportunities and support during the graduate application process. Additionally, some of the benefits of the program include a summer research stipend of up to $2,800, paid travel opportunities, waiving of graduate school application fees, and GRE prep courses. Undergraduate students with at least 60 credits by fall 2020 and a 3.0 cumulative GPA are encouraged to apply via the McNair website. Other eligibility requirements are listed on the application, and there is a priority deadline of Monday, April 6. The McNair Scholars Program is a federal TRIO program funded at approximately 187 institutions across the United States and Puerto Rico by the U.S. Department of Education. ROP is funded by the NM State Legislature and is only at UNM.
Xilinx is seeking a qualified individual to assist us with technical responsibilities in the Albuquerque Journal Center office. This is a paid position, requiring 10 to 20 hours per week (very flexible schedule) onsite at Xilinx. Additional hours during summer may be available. Please click this sentence to learn the specific duties of this job and it's compensation. During periods of time when immediate services are not needed, we encourage our student workers to still be on-site, and they may attend to their study needs or self-paced technical learning. Access to Xilinx tools and hardware available for student use. Please click this sentence to be lead directly to the job portal where you can directly apply for this cool job!
Resources for minority students
Women-identifying energy workers make up less than a quarter of the industry workforce. There is a similar pay discrepancy between genders in the renewable energy field. While room for diversification remains, many women have already made significant contributions to the energy sector. SaveOnEnergy celebrates the accomplishments of women in the renewable energy industry. Click this link to learn more!
The Center for School, College & Career Resources would like you to learn about their services which are geared to helping you reach your education and career goals. Explore Engineering Scholarships by clicking these words. Computer Science Scholarships can be found by clicking this link. Financial Aid for STEM students can be found by clicking these words. Scholarships and Resources for Women in STEM will be found by clicking these words.  Finally, Financial Aid and Resources for Girls in Computer Science are linked to these words.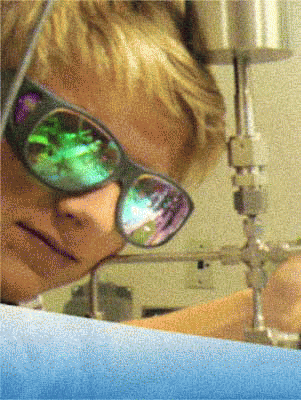 The Office of Admissions along with the Office of Financial Aid administers the majority of Scholarships at the University of New Mexico. Scholarship awards and selection processes are subject to change. Scholarships are traditionally known as merit-based, and a competitive process usually accompanies the activities surrounding selection and monitoring of the various programs. Major responsibilities and duties within the scholarship structure deal with the formation of student programs and the administration of these programs.
The ECE Department gives out over $10,000 in scholarship awards each year. Students can apply for ECE Departmental scholarships through the School of Engineering. Once students have applied through the School of Engineering, applications will be sent to the ECE Department for review. Applications are available in the spring. Visit the SOE website for more information and to apply.
Student Internships at Los Alamos National Laboratory
Explore the multiple dimensions of a career at Los Alamos Lab: work with the best minds on the planet in an inclusive environment that is rich in intellectual vitality and opportunities for growth. Explore the LANL website by clicking this sentence! Be sure to check out their undergraduate and graduate programs and put your future into overdrive!
Sandia National Labs Offers Internships & Co-ops!
Each year, Sandia welcomes students from around the country — from those in their final years of high school to researchers obtaining PhDs — to work in a variety of technical and business positions. Interns work on real-world, challenging projects to contribute to critical national goals. Please click this sentence to view SNL's portal to your new future!
Air Force Research Laboratory Internships Portals are Open
The New Mexico Air Force Research Laboratory offers competitive and challenging internships.  Click here for more information!
UNM EE Students Are Eligible for 3% Loans!
All students, including Freshman, are eligible for access to this loan 3% loan money but Juniors and Seniors will get priority. This is a special low-rate loan (3% PER ANNUM accruing upon commencement of Repayment period). A student must be full time at the time of receiving the loan and must have a FAFSA on file with UNM financial aid (paper FAFSA OR online FAFSA for 2017-2018). Students are eligible for up to $7,000 per academic year (based on unmet need). The loan is payable six months after the student graduates or ceases to pursue full-time enrollment. For more information, please contact Elsa M. Castillo, Scholarship Manager at (505) 277-5064 or email her at  elsac@unm.edu. These loans originate from a 1992 endowment that was dedicated to EE majors. Please click this sentence for more information about scholarships that originate from UNM's School of Engineering.
A Quick Guide to Securing Your Child's Credit Future
Please click these words to view a guide that empowers parents to help their college students transition to the real world by avoiding credit pitfalls and developing solid financial habits that will set them up for success. 
$600 Student Travel Grants Available to Students!
Have you ever wanted to attend a professional or academic conference? Do you have a paper you would like to present at a national meeting? Would you like to expand your networking opportunities? Are the travel expenses too costly? Then, S-CAP program is for you! Please click this sentence for more information!
The Society of Women Engineers Wants to Help You!
The Society of Women Engineers (SWE) supports bachelor and graduate students are are preparing for careers in engineering. In 2015, SWE disbursed approximately 220 new and renewed scholarships valued at more than $660,000. Please click this sentence to learn more about SWE and what they might be able to do for you!
IEEE Has Money to Help You With Your Educational Goals! 
IEEE Scholarships, Grants and Fellowships: IEEE is the world's largest professional association for the advancement of technology and they have a soft spot in their hearts for up-and-coming students (especially if they are members of IEEE. Click on this sentence to learn more about the opportunities they have to offer you!
Sandia National Laboratories Internships, Fellowships and Postdoctoral Positions
Sandia National Laboratories Has Many Outstanding Opportunities for Internships, Fellowships, and Postdoctoral Positions! Click this sentence to be transported to their career center!