Petro Mushidi Tshakwanda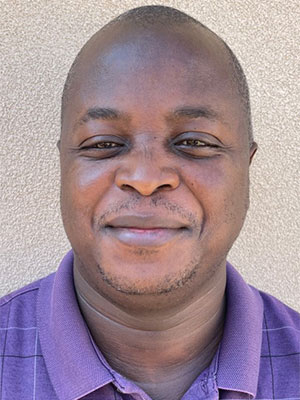 Systems/Network Analyst 2
Education
Master of Science in Computer Engineering: University of New Mexico, Albuquerque, NM (USA), 2023
Master of Science in Financial Engineering: World Quant University, New Orleans, LA (USA), 2019
Master of Science in Information Systems Management: University of Liverpool, Liverpool, United Kingdom (UK), 2016
Bachelor of Science in Computer Engineering: University of Kinshasa, Kinshasa, DR Congo, 2007
Biography
Petro Mushidi Tshakwanda is an accomplished computer engineering professional with extensive academic and industry experience. He holds a Ph.D. in Computer Engineering (expected 2024) and a Master of Science in Computer Engineering (2023) from the University of New Mexico.
Petro also has previous degrees including a Master of Science in Financial Engineering from WorldQuant University (2019), a Master of Science in Information Systems Management from the University of Liverpool (2016), and a Bachelor of Science in Computer Engineering from the University of Kinshasa (2007).
His research focuses on intelligent systems, neural networks, the Internet of Things, and network automation. With over a decade of industrial experience and four years of academic research, Petro brings a strategic and innovative perspective to any project. For further information or assistance, please feel free to contact him.