Masoud  Davoudi
Contact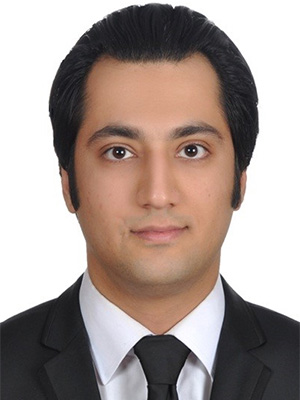 Research Assistant Professor
Department of Electrical and Computer Engineering
Education
PhD, Electrical Engineering, University of North Carolina at Charlotte, Charlotte, NC, 2017
MS, Electrical Engineering, University of North Carolina at Charlotte, Charlotte, NC, 2014
MS, Electrical Engineering, Ferdowsi University of Mashhad, Mashhad, Iran, 2012
BS, Electrical Engineering, Ferdowsi University of Mashhad, Mashhad, Iran, 2008
Biography
Masoud has more than 16 years (2006+) of experience in power system studies, including impact analysis of distributed generation, power system protection, reliability, resilience, and modeling, analysis, and simulation of transmission and distribution systems. He is currently focused on Asset Strategy in PG&E as a senior distribution engineer. He is also improving his leadership and management skills through his MBA studies at HAAS.

Before joining PG&E, he was a principal engineer at Quanta Technology, a consulting company in the power and energy industry, involved in projects for 30+ utilities and other corporations in 20+ states and abroad, in various aspects of study, implementation, and development.
As a Senior IEEE Member, Masoud is also serving as an officer or voting member in IEEE PES Distribution Subcommittee, Distribution Resiliency Working Group, Switching and Overcurrent Protection Working Group, Solid-State Transformers Task Force, Distribution Reliability Working Group, among others. He is also serving the research community by reviewing papers for different journals and conferences in IEEE, IET, EPSR, and more. Masoud has also served as the track/committee chair of conferences, panel moderator, panelist, etc. in various occasions. 
Other Publications
— "Draft Guide for Collecting, Categorizing, and Utilizing Information Related to Electric Power Distribution Interruption Events", under publication
Research Interests
Power System Reliability
Power System Resilience
Protection and Fault Location
Renewable Energies
Energy Storage
Masoud is currently utilizing his skillset focusing on data centric electric asset management for a safer, more reliable, and more resilient power system.