Graduation FAQs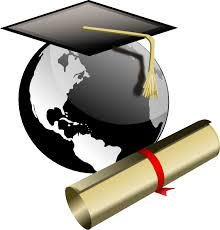 Q: Where do I get my cap and gown and other graduation items?
A: Caps, gowns, cords, announcements and other accessories for graduation are available at the UNM Bookstore.
Q: What is the difference between Commencement and SOE Convocation?
A: Undergraduate Commencement at the WisePies Arena, aka The Pit Degree candidates are required to wear graduation regalia. UNM President Robert Frank presides over the ceremony and will officially confer your degree upon you. All degree candidates planning to participate in the UNM Commencement Ceremony must complete the online sign-up form.
SOE Convocation – This is a celebration ceremony to specifically honor SOE students. Family and friends are cordially invited to attend. Cap and gown is the appropriate dress for graduates. "Civilian" dress is also acceptable.  
Q: Will my name automatically be printed in the Commencement Program?
A: Prospective degree recipients who have submitted their Application for Degree will automatically be printed in the commencement and convocation programs. Students who have a privacy flag set in their student record will NOT be printed in the programs. Go to the Undergraduate Details link below for deadlines and information on changing a privacy flag setting.
Q: What are the requirements to receive honors?
A: There are three different honors designations for undergraduates. These are Departmental Honors, University Honors, and Baccalaureate Honors. The following link will provide a description for each: http://graduation.unm.edu/honors.html.
Q: How and when do I get my diploma?
A: Students can specify diploma delivery options (e.g. hold for pickup or mail to an alternate address) by completing the online sign-up form. (The same form is used to sign-up for Commencement Ceremonies.)
Students will be prompted to log in using their NetID and password.
If the deadline is missed, diplomas will be sent to the mailing address on record with UNM's Demographic Self-Service (DSS).
Diplomas for Fall 2016 graduates will be mailed mid-February.
Additional information regarding UNM Graduation can be found at the following links:

School of Engineering Convocation: http://engineering.unm.edu/about/convocation/index.html
Graduation Details: Graduation
Undergraduate Details: http://graduation.unm.edu/undergrads.html