Student Researchers Can Win $$$!
Student Researchers Can Win $$$!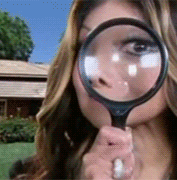 ECE Students can cash in on their research by entering the 2017 Shared Knowledge Conference by February 27 (for presentations) and March 10 (for posters).
In contrast to past years', this year's conference will consist of two powerful showcases:
1. LoboBITES, a "three-minute thesis"-type competition
2. A series of poster presentations by graduate students from all graduate programs and undergraduates from selected programs (presenters are nominated by their academic departments.)
First place winner will get a $1000 scholarship. Second prize will receive $500 and $250 goes to the third place winner.
The event is free to attend and open to the UNM community and beyond, but presenters must be UNM students.
We hope you'll join us in celebrating the outstanding research our Lobos contribute to the world!
Please click this sentence to visit the home of the Spring 2017 Shared Knowledge Conference.
The event is sponsored by Graduate Studies, the Office of the Vice President for Research, and the Honors College.