UNM Unveils Improved Digital Vault
UNM Unveils Improved Digital Vault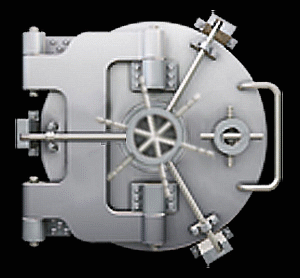 UNM Libraries has made improvements to its Digital Depository and they're going to show them off next Wed, Sept 13 from noon to 1 pm in the Fine Arts Design Library Classroom of the Architectural & Planning Dept, just east of the UNM Bookstore.
This exciting workshop will be repeated on Wed., Sept. 20 and Wed. Oct. 4. Please click this sentence to view the official announcement for the exact time and place.
The UNM Digital Repository ("DISC" or The "Digital Initiative and Scholarly Communication Department") hosts scholarly publications from UNM faculty, student theses and dissertations, and research, UNM administrative records, and more! Highlights from the UNM Digital Repository include:
This  geochemistry textbook is available FULL-TEXT thanks to the hard work of DISC staff and Professor Zachary Sharp. Students can read the text online, download individual chapters, or download the entire work to read at their convenience.
This bi-monthly journal published between 1959 and 1991 is now available in its entirety on the UNM Digital Repository! Visitors can search every issue in the journal using search terms or a guided search. Users can download individual articles or entire issues.
Thanks to the hard work of DISC staff, many historic theses and dissertations are now available online (ca. 1920-1950, with authors last names A-M) and all theses and dissertations completed between 2009 and 2016 are available online. Contact DISC staff at disc@unm.edu if you have questions! 
And much, much more!
If you have any questions you can email them to DISC staff at disc@unm.edu!