GSA Throws ECE Party Noon Friday!
GSA Throws ECE Party Noon Friday!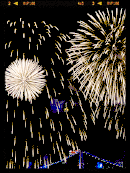 The ECE Graduate Student Association welcomes the entire department to a get together this Friday (March 24) for lunch from noon until 1 pm in the atrium.
"Please join us in the lobby of the building for food, friends, and fun," said Mustafa Al-Mashhadani, president of ECE's GSA. "Everyone at ECE is invited and  even the faculty have promised to attend!" 
At 12:45 pm the ECE Chair, Dr. Michael Devetsikiotis will be handing out three faculty and three student awards to some of ECE's "finest."
Be part of the celebration....see you Friday at noon in the lobby!