GRC Unveils New Free Lunch & Learn Schedule
GRC Unveils New Free Lunch & Learn Schedule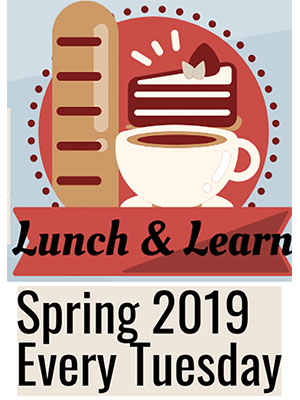 The UNM Graduate Resource Center will continue its free "Lunch & Learn" every Tuesday, from noon till 1 pm beginning Tues, March 19 and ending Tues, April 30.
Here are the sessions that you can look forward to attending. Please take the time now to add them to your calendar!
Tues, Mar 19 Noon: "Drop in Session: Statistics"
Tues, Mar 26 Noon: "Demystifying Publication"
Tues, Apr 2 Noon: "Managing Imposter Syndrome"
Tues, Apr 9 Noon: "Applying to Grad School"
Tues, Apr 16 Noon: "Writing a Dissertation Proposal — Hard Sciences and Humanities"
Tues, Apr 23 Noon: "Stress Relief: Making Bath Bombs (held at GRC)
Tues, Apr 30 Noon: "Marketing Yourself for a Non-Academic Career Path"
"We want to make sure that we are supporting grad students in the most effective ways possible," wrote Erika Robers, workshop coordinator at the Graduate Resource Center (GRC) in a recent e-mail to ECE.
Please click this sentence to visit The UNM Graduate Resource Center and to learn more about their department and what they have to offer.
All "Lunch and Learns" will be held in room 110 of the Collaborative Treaching and Learning. One of the classes will be held at the Graduate Research Center. Easy directions to both buildings can be found by clicking these words.
Do you have questions? Get them answered by calling Erika Robers at 505-277-1418. Or you can e-mail her at erobers@unm.edu