GRC Welcomes Grad Students to Free Lunch & Learn Workshops
GRC Welcomes Grad Students to Free Lunch & Learn Workshops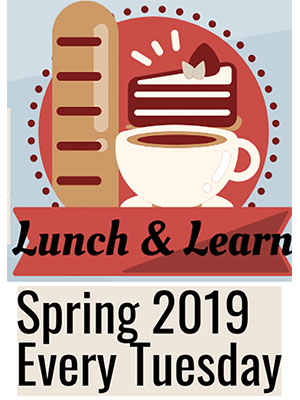 Our friends at the UNM Graduate Resource Center invite ECE Grad students for a free "Lunch & Learn" every Tuesday, from noon till 1 pm beginning Tues, Jan 22 featuring a workshop called "Financing Your Grad Semester Abroad."
Robers said that students do not have to register for the workshops. They can just drop in!
"We want to make sure that we are supporting grad students in the most effective ways possible," wrote Erika Robers, workshop coordinator at the Graduate Resource Center (GRC) in a recent e-mail to ECE.
"We would like to remind grad students that statistics and writing help, writing camps. TESOL writing assistance and weekly workshops."
Please click this sentence to visit The UNM Graduate Resource Center and to learn more about their department and what they have to offer.
All "Lunch and Learns" will be held in room 110 of the Collaborative Treaching and Learning. One of the classes will be held at the Graduate Research Center. Easy directions to both buildings can be found in the flyer shown below!
Do you have questions? Get them answered by calling Erika Robers at 505-277-1418. Or you can e-mail her at erobers@unm.edu