New Job Database Welcomes ECE
New Job Database Welcomes ECE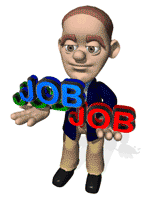 Keith Hitz, an advisor at the Office of Career Services, has announced major changes in their searchable online job and internship database. And this is great news for all Lobo job-seekers!
Any Lobo can now log onto, and register with, the new and improved database by entering this website: https://app.joinhandshake.com/login or by clicking this link.
"After 8 years of working with Symplicity for our online job and internship database, Lobo Career Connection, we have decided to switch partners. We are now partnered with HANDSHAKE," said Hitz.
"We are very excited about this new platform and the amount of networking students and employers can do together while using it," said Hitz.
Hitz has promised to give ECE an online software "widget" that will provide our students with easy and filtered access to their extensive listings. This "widget" should be active within the next few weeks. Keep tuned!
Any questions regarding the new database can be directed to UNM Career Services at 277-2531.