Devetsikiotis Spotlights IoT Security
Devetsikiotis Spotlights IoT Security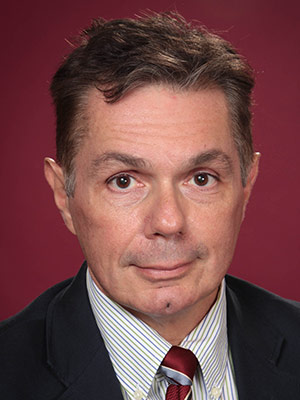 ECE Chair Michael Devetsikiotis served as Guest Editor for the November 2018 issue of ECEDHA, a web publication distributed to members of The Electrical and Computer Engineering Department Heads Assn. The ECEDHA represents 90% of the 300 ABET-accredited ECE departments within the US.
Devetsikiotis focused the November issue of ECEDHA on growing security concerns within the "Internet of Things." As guest editor he called upon ECE Research Assistant Professor Chris Lamb to share his thoughts on security within this new and exciting field of study.    
In addition to being  an Asst. Professor, Lamb also serves as a cyber-security research scientist at Sandia National Laboratories.  
"'Things' here become truly the operative word," said Devetsikiotis, reflecting upon security within The Internet of Things. "Embedded systems, sensors, actuators and much bigger physical whole systems, constitute an essential domain for Electrical and Computer Engineering Chairs, lab managers, faculty and students."  
Please click this sentence to read Devetsikiotis' Message from the Guest Editor.  
And please click these words to read Chris Lamb's fascinating article on the subject!