Cybersecurity Expert Teaches 8-Week Class
Cybersecurity Expert Teaches 8-Week Class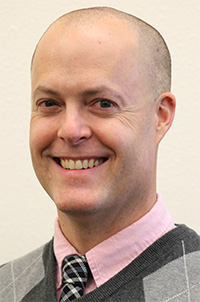 ECE Research Asst. Prof. Chris Lamb will be teaching "Intro to Cybersecurity" this fall (ECE595-003). As a cyber-security research scientist at Sandia National Labs, Dr Lamb knows the dark side of the internet.
"We'll cover industrial malware, ransomware, persistent threats, and other types of malicious software in the wild today," said Lamb who has extensive experience designing and developing mission-critical distributed systems for a wide range of government departments and agencies.
The class is designed to be accessible for a wide range of students.
"We'll go over some of the technical details, and you can dive into them if you'd like, but the focus of the course is on how these campaigns are designed, how malware works in the scope of the campaigns, and why malware's used in the first place," said Lamb.
In this special 8-week topics course, Dr Chris Lamb plans to cover how cyber got to where it is today, and how modern campaigns work.
If you have any questions about the course, feel free to e-mail them to Dr Lamb at cclamb@unm.edu
And please click this sentence to review the official flyer for this course!