Calling All Data Analysists This Weekend!
Calling All Data Analysists This Weekend!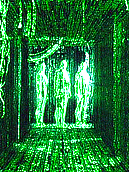 Our friends at Mathematics & Statistics (just north of ECE) will sponsor the "2017 ASA DataFest Competition," taking place in their building April 21-23 (Fri-Sun).
Please click this sentence to view the official poster for this event.
During the 48-hour event that begins Friday evening and concludes Sunday afternoon, each team competes head-to-head for prizes in categories ranging from "Best in Show," "Best Visualization," and "Best Use of External Data." Each team presents its findings to a panel of judges—comprised of graduate students, professors, and representatives of the company or organization that provides the data set for the competition.
"The student-competitors will be trying to catch the attention of various company and organization representatives who will be attending the event," said organizer Erik Erhardt, Associate Professor of Statistics in the UNM Department of Statistics and organizer of DataFest.
The competition is for undergraduate and graduate students as separate groups.  However, interested graduate students are also welcome to stop by and help mentor and guide teams, or participate as judges.  I am also recruiting faculty and people from industry to serve as judges. Please feel free to direct any students or faculty with questions to me.
Additional information and a link for students to sign up are at http://tinyurl.com/ASA-DataFest-UNM-2017.
 To learn more about DataFest, please click here!