Bahman Leads Publishing Pack (Again!)
Bahman Leads Publishing Pack (Again!)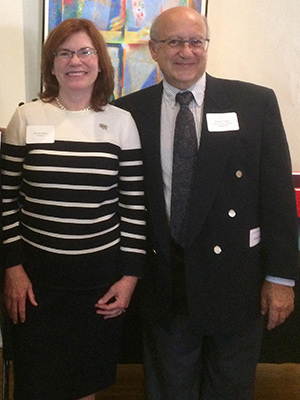 UNM President Garnett Stokes hosted a gathering of authors at her residence on May 1. ECE Assoc. Research Professor Bahman Zohuri was recognized as UNM's most published academic author for 2018, with six books hot off the press.
This is the second year that Zohuri has won the distinction of being UNM's most prolific academic writer: In 2017, his name appeared on eight academic books, which set a record that has yet to be surpassed.
Zohuri, 68, prefers to work with The Springer Publishing, a US company based in New York and founded in 1950.    
"Springer pays better than anybody else and their quality is the best in the world," said Zohuri.      
A few of Zohuri's textbooks are #1 sellers for the Springer Publishing Company and have been translated into Chinese and Russian. Many are used as official textbooks at prestigious Universities throughout the world.
Zohuri has published 36 books that deal with subjects like thermodynamics, energy, nuclear engineering and directed energy. Six more books are slated to roll off the press this year, bringing his total of published books to 42 in the very near future.
Zohuri was born in Iran and came to the US in 1970 to study physics. He made his way to UNM in 2012 where he earned a Masters and PhD in engineering subjects as diverse as Nuclear Engineering and Mechanical Engineering.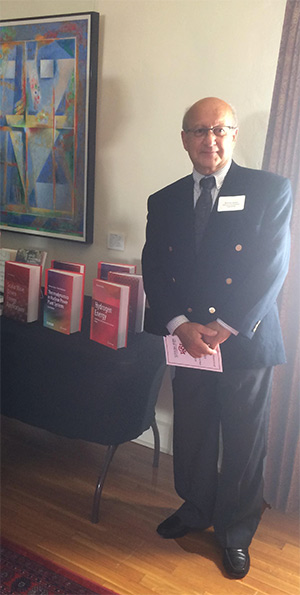 In October of 2017 Zohuri found a home at ECE where he took a fancy to electromagnetics and became a part of Dr Edl Schamiloglu's Directed Energy team.
After a lifetime of churning out the academic publications, Zohuri thinks the day may come when he will give his readers a peek into his personal life.
"Some day I will write my memoirs about my engagement with the government and the military," said Zohuri in his thick Iranian accent.