Babicheva Promises Lots of Fun!
Babicheva Promises Lots of Fun!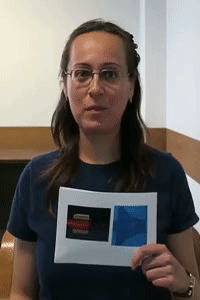 Asst ECE Prof Viktoriia Babicheva is excited to be sharing her knowledge of light propagation in various materials with students this fall.
Babicheva will be teaching a graduate course called Guided Wave Optics (#564 in the UNM Course Catalog) and will take place on Mondays and Wednesday, from 5:30-6:45 pm at CHTM.
The course will cover a number of topics including the propagation of optical waves in free space and different materials such as dielectrics, metals, semiconductors, crystals as well as graded index media.
Further, the class will discuss radiation and guided modes, and will make an emphasis on complex structures, plasmonic nanostructures, metasurfaces, and metamaterials.
Towards the end, students will learn about different kinds of waveguides, input and output coupling, cross-coupling, directional coupling, and mode conversion.
And finally, students will get an idea of more advanced photonic components, on-chip optical interconnects, light sources, modulators, and photodetectors.    
The graduate level Guided Wave Optics course is a 12-week class that will be of use to those who are interested in fundamental and applied aspects of light propagation in complex media, both naturally occurring and artificially designed (metamaterials).
"I'm very excited to teach this course," said Babicheva in a recent interview. "I did my Ph.D. in plasmonic waveguides and modulators, and I still remember my path towards understanding different concepts of waveguiding.
"I continue research of light propagation in various complex media, and now I have this excellent opportunity to share my knowledge with students."
More information can be found using links in the description and on Dr Babicheva's Website.
"I promise nice pictures and a lot of fun. I look forward to seeing you in class!" said Babicheva.