Art, Science & ECE Senior Meet at Meow Wolf
Art, Science & ECE Senior Meet at Meow Wolf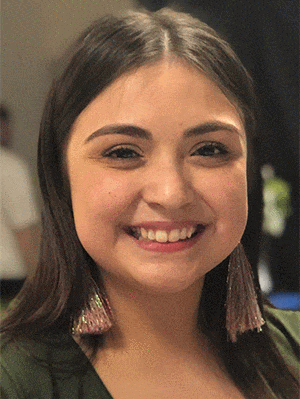 Stacie Hernandez, a senior at ECE, was expecting to spend the summer of 2019 in the lab of Distinguished Professor Edl Schamiloglu, researching pulsed power, but instead found an internship opportunity in April at Meow Wolf.
Santa Fe's Meow Wolf is a thriving multimedia art and entertainment complex that features a haunted house and immersive and unique exhibits which demonstrate the many ways in which art and science are interdependent.
Hernandez thought she was too late to apply for an internship, but did so anyway since they were in need of electrical engineers to work on the ever-growing electronic displays.
Hernandez's initiative paid off, and she was selected for an internship that started in mid-May and lasted until right before school started in August.
Hernandez was a member of the tech team, working primarily on the creation of custom printed circuit boards (PCBs) that power a lot of the interactive exhibits at Meow Wolf. She said since Meow Wolf is a rapidly expanding venture and offers guests a uniquely interactive experience, Meow Wolf is increasingly relying upon custom-built electronic devices, which has created a need for engineering expertise, not just artists.
She said the experience taught a few things that she might not have learned working at the UNM high-power microwave lab.
Although Hernandez didn't work directly with artists, she said she learned how engineers must take into consideration an artist's goal or intention. For instance, if an electronic device runs too hot, it may not be appropriate for an artistic display and could overheat or damage the art, so constant communication between the artistic and the engineering side is a must.
Hernandez has previously worked in engineering-centric environments, such as governmental laboratories, so she especially enjoyed the fun, collaborative and creative environment at Meow Wolf.
"It was my first internship not with the government," she said. "There, it's a very serious environment, but Meow Wolf was focused yet a lot of fun. I met a lot of people from all over the country and from different backgrounds, but we were all there doing our jobs together for Meow Wolf."
Hernandez is planning to continue her studies after graduating next year, pursuing a master's degree under Schamiloglu, and would eventually like to work in a place like Sandia National Laboratories, although she's open to other opportunities.
"Meow Wolf said, 'Our door is always open,' so you never know," she said.

This "Spotlight" was adapted from a larger feature story by Kim Delker that is running on the UNM website. Many thanks to Meow Wolf and photographer Kate Russell for the use of their photos.