AFRL Reaches Out to ECE for Interns
AFRL Reaches Out to ECE for Interns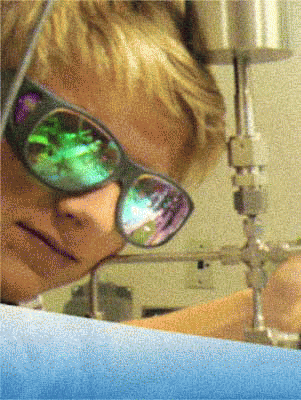 The Air Force Research Laboratory (AFRL) Scholars Program is offering stipend-paid internship opportunities for undergraduate and graduate-level university students pursuing STEM degrees.
Selected interns gain hands-on experiences working with full-time AFRL scientists and engineers on cutting-edge research and technology and are able to contribute to unique, research-based projects.
The AFRL Scholars Program at Kirtland AFB in Albuquerque, NM, offers various programs and projects in STEM fields specific to each technical directorate. Directed Energy projects support research areas such as high energy lasers, high power microwaves, laser plasma experiments/diagnostics, optics, and many more! Space Vehicles projects support research areas such as aerospace technologies, cold atom research, satellite image and signal analysis, space weather modeling, and many more!
At AFRL New Mexico, the AFRL Scholars Program offers internship opportunities in research-based projects for undergraduate, and graduate students, as well as professional educators. Interns research the exciting technologies in Directed Energy and Space Vehicles Directorates, gain valuable hands-on learning experience under the mentorship of full-time AFRL scientists and engineers, and develop relationships with other scholars that will last a lifetime!
Internships are typically 10–12 weeks, with a minimum requirement of 8 weeks. Extensions up to 14 weeks can be approved based on mentor need and funding availability.
Please click these words to view a list of research topics supported by the AFRL. You can apply for up to three topics on your application.
Click these words to view the generous stipends that are being offered by the Air Force, should you happen to be accepted into this program. Note: January 14, 2020 is the application deadline for the AFRL Scholars Summer 2020 Program!
Please refer to the official poster (below) for more information. And to speak personally to our point of contact at AFRL, please call the AFRL Scholar Mentor, Stan Peplinski at 505-362-2731 or e-mail him at: stanley.peplinski@us.af.mil