Yvone' Nelson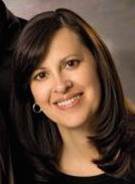 Coordinator Graduate Programs
Biography
"My career has been my family. They are my greatest accomplishment," said Yvone' Nelson who assists the graduate and undergraduate advisors in the department. 
Yvone' arrived at UNM in January of 2013. Prior to coming to ECE she was an HR manager at Calvary of Albuquerque. "I loved what I did before but I enjoy being here. I enjoy watching people smile. I like working in the background so that I can assist others in helping them accomplish their goals." 
Yvone' was born and grew up in Albuquerque. She can trace her family back four generations in New Mexico. "It's my home. I can't imagine being anywhere else."