Stephanie Peralta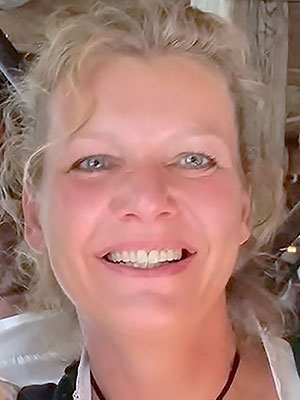 Admin Assistant II
Biography
Stephanie was born and raised in Germany, where she worked for most of her adult life as an accountant.
After meeting her now husband on a trip to Cambodia she moved in 2009 to the USA, where for the last seven years she worked as an accountant for a major record label in the Metal Genre.
Stephanie loves traveling the world and the outdoors. If she cannot fit a backpacking trip in on a weekend, at least a hike will have to do. And, of course, her Rotti-Mix "Jack" is always on board.
She also enjoys to spend time in her veggie garden and her chickens and if as successful as last year, you might soon get a taste of it!
If ever winning the lottery jackpot, Stephanie will buy lots of land on which she will spend the rest of her life happily with hundreds of rescue pups.