Frank Mercer
Contact
char@unm.edu
(505) 277-1076

Physical Address
Room 214A
ECE Building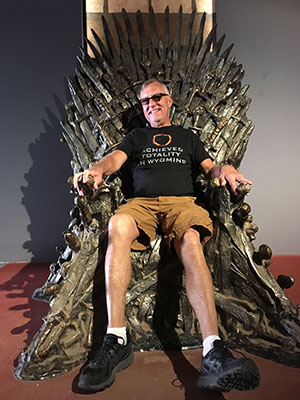 Systems/Network Analyst 3
Biography
Frank Mercer makes sure that the ECE computer networks are running smoothly.
"If the network isn't running I get phone calls almost immediately: I make sure that our servers are up-to-date."
Frank also does the inventory and programs the doors that allow access to millions of dollars' worth of precious equipment.
But Frank's life isn't totally centered around keeping the ECE servers humming and the equipment from walking away.
"When I leave here I try to forget I even work for ECE," he said. "I enjoy hiking, woodworking and doing all kinds of general home maintenance."
Frank invites everybody who is reading these words to join him this spring on a hike up to the top of Sandia Crest.