Bradley Evans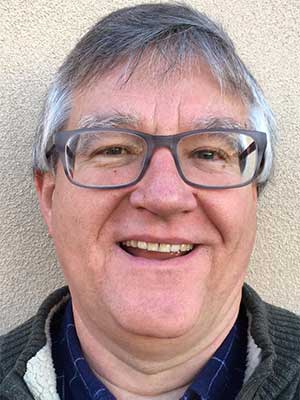 Graduate Assistant II
Biography
Bradley Evans comes to the Electrical and Computer Engineering Department at the University of New Mexico as a doctoral graduate student studying digital signal processing with Dr. Balu Santhanam. He has had industry experience at Hughes Aircraft Company and Rockwell International and has had his most recent academic experiences at the California State University, Fullerton, the University of North Texas, and the University of California, Santa Barbara, where he worked with Dr. Curtis Roads. His master's degree thesis at CSU Fullerton was turned into a book entitled "Modal Stratification in the First Movement of Symphony No. 5 of Ralph Vaughan Williams" (available on Amazon.com). He hopes to combine his love and passion for music within the discipline of signal processing and engineering to produce something new and exciting in the fields of the arts and sciences.
Brad is married to his lovely wife, Tuoi. They both met in Southern California, where Brad was born and spent most of his middle and high school years.
Brad speaks Welsh, too. ("Mae hen wlad fy Nhadau yn annwyl i mi!") Come by and stop for a conversation!